The newest issue of I Like Crochet is out and this issue has two of my patterns in it, the Polar Periwinkle Pullover and Penguin Pals Hoodie!  I worked with two amazing yarns that I can't wait to work with again – Malabrigo Worsted (this is quickly becoming one of my favorites) and Berroco Comfort Chunky (I've always loved all the Comfort yarns).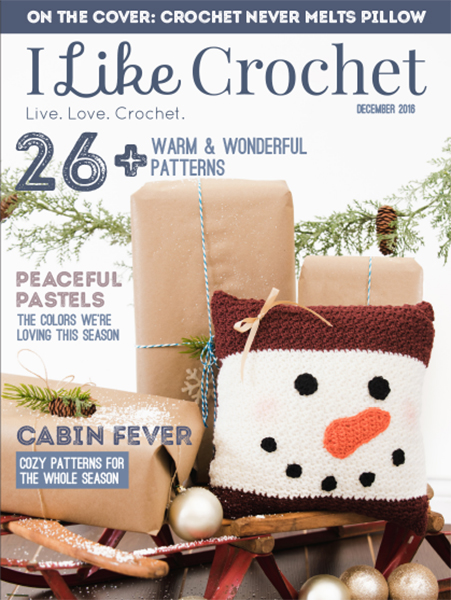 I am in love with the Crochet Never Melts Snowman pillow featured on the cover!  What a wonderful item to add to your winter home decor.  It never ceases to amaze me that no matter how many crochet patterns are published there are always so many new and unique patterns coming out!  The amount of creativity astounds and inspires me.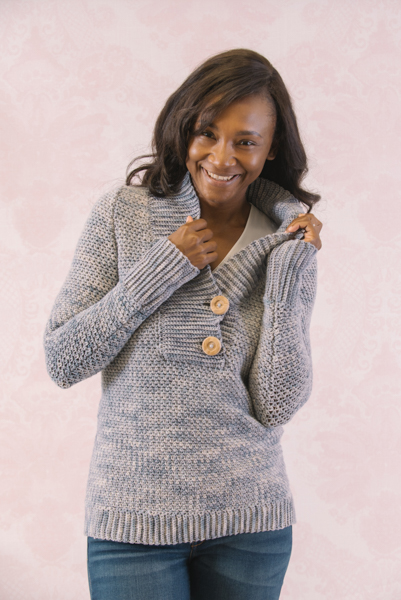 I love designing sweaters and couldn't resist designing this Polar Periwinkle Pullover for this issue.  Sweaters are a lot of work, especially when it comes to writing out the pattern in multiple sizes, but they are by far my favorite thing to design.  I am so looking forward to wearing this sweater myself!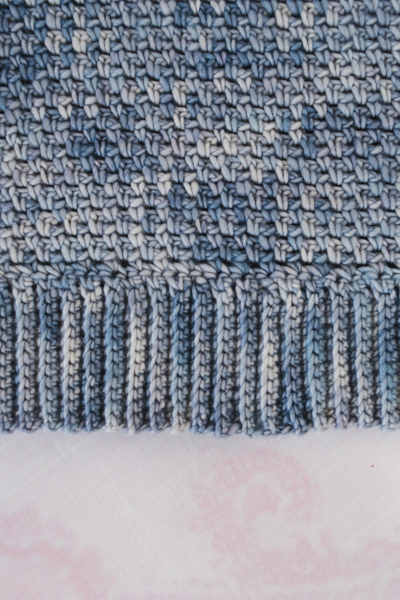 This sweater was the one I created using Malabrigo Worsted.  I love the subtle color changes and the feel of this yarn.  I used one of my favorite stitch patterns that only uses sc and chains and gives a really nice texture.  The ribbing was created using single crochet in the back loops only.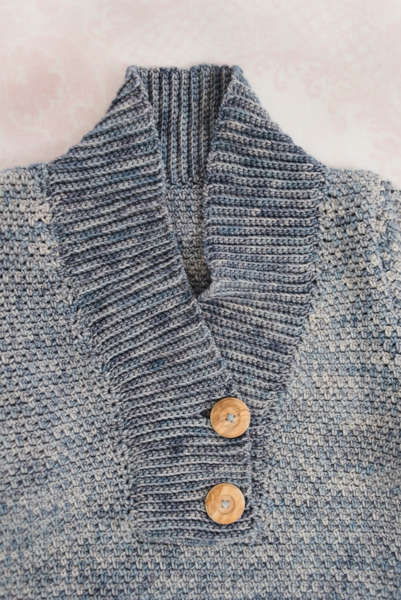 The shawl collar features two large buttons for added interest.  With this color yarn I spent a LOT of time in the button aisle at my local Joann and finally settled on these natural wood buttons.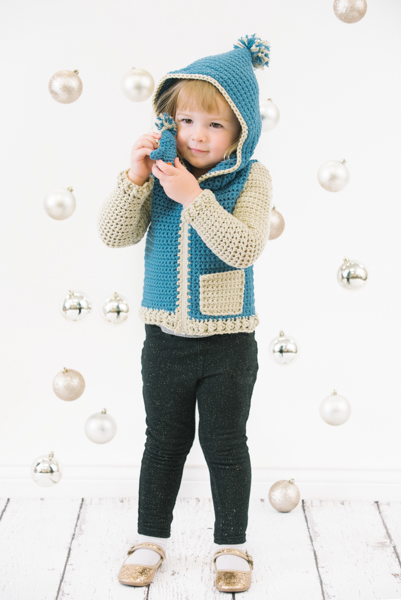 My other design in this issue is also a sweater called the Penguin Pals Hoodie.  I love, love, love making sweaters for babies and kids!  This sweater features a little penguin in matching yarn.  I haven't done too many animals but I am really loving designing these and foresee many more in my future!  Take a look: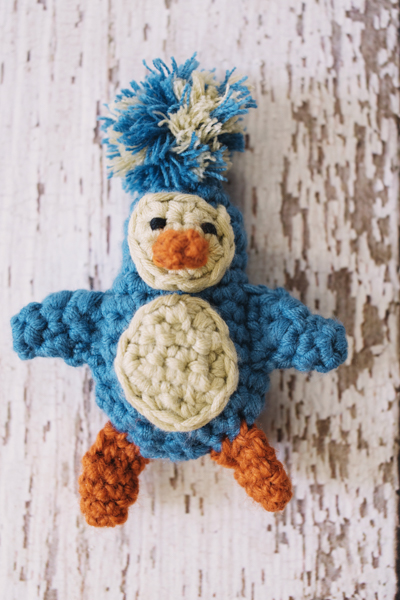 He was such fun to design to match the sweater.  He (or she!) fits in the little pocket so your little one can carry his or her penguin pal wherever they go: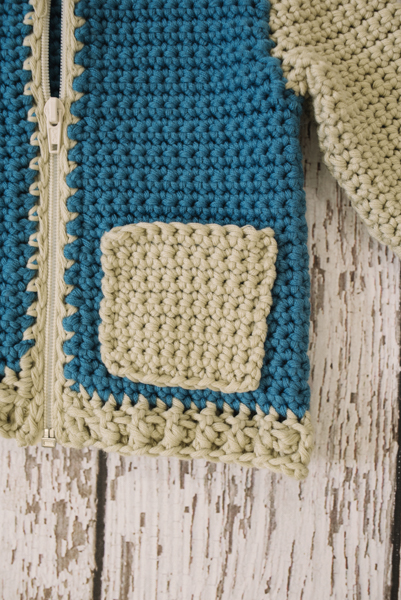 Don't be intimidated by a zipper!  It's really not that hard to put a zipper in a sweater.  I'm working on a tutorial right now to show you how since several of my designs use them.  I think it really gives sweaters a professional look.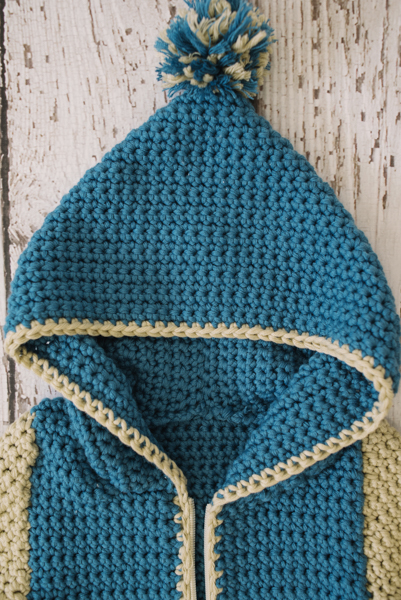 And finally, the pom-pom on the hood matches the penguin's pom-pom!  This was one of my favorite kid's sweaters that I have designed and I am so glad to share it with you in this issue.
If you would like to see more of the patterns in this issue of I Like Crochet you can see their table of contents here.  I hope you take the time to check out this awesome publication – the patterns there are amazing!  If you subscribe you get not only this issue but all the back issues as well!  That is a lot of patterns that will keep you busy for the upcoming year!