I have been meaning to sit down and chart out this blanket border ever since the Duchess Baby Blanket pattern was released and life kept getting in the way.  Sometimes life gets in the way – you know how that is?  With three young boys at home life gets pretty hectic, not to mention teaching, helping hubby keep the house (he does a great job!) and everything else that comes along.  I finally got some time recently to sit down and start on it and that motivated me to finish it up!
I know many people prefer to read stitch diagrams.  I'll admit, they really intimidated me at first, but now I love them.  If you are a visual person, they can really help you see how the stitches work together to create the finished pattern.  I have had the instructions written out on the pattern since it was created, but now I finally have a diagram.

Duchess Baby Blanket Ad-Free PDF


Row 43 is the last row of the blanket body.  If you want to add this lace to other projects it would be very easy to do so, just sc in between 7-dc shells and the other two rows should work out perfectly.  I really enjoyed creating this edging and want to create more blankets in the future (when time allows).  I'd love to see what you create with this edging, whether it be on the Duchess Baby Blanket, an edging for a skirt, or anything else you can come up with!  I get so excited when I see projects created with my patterns – it always makes my day!
Here is a shot of the blanket border: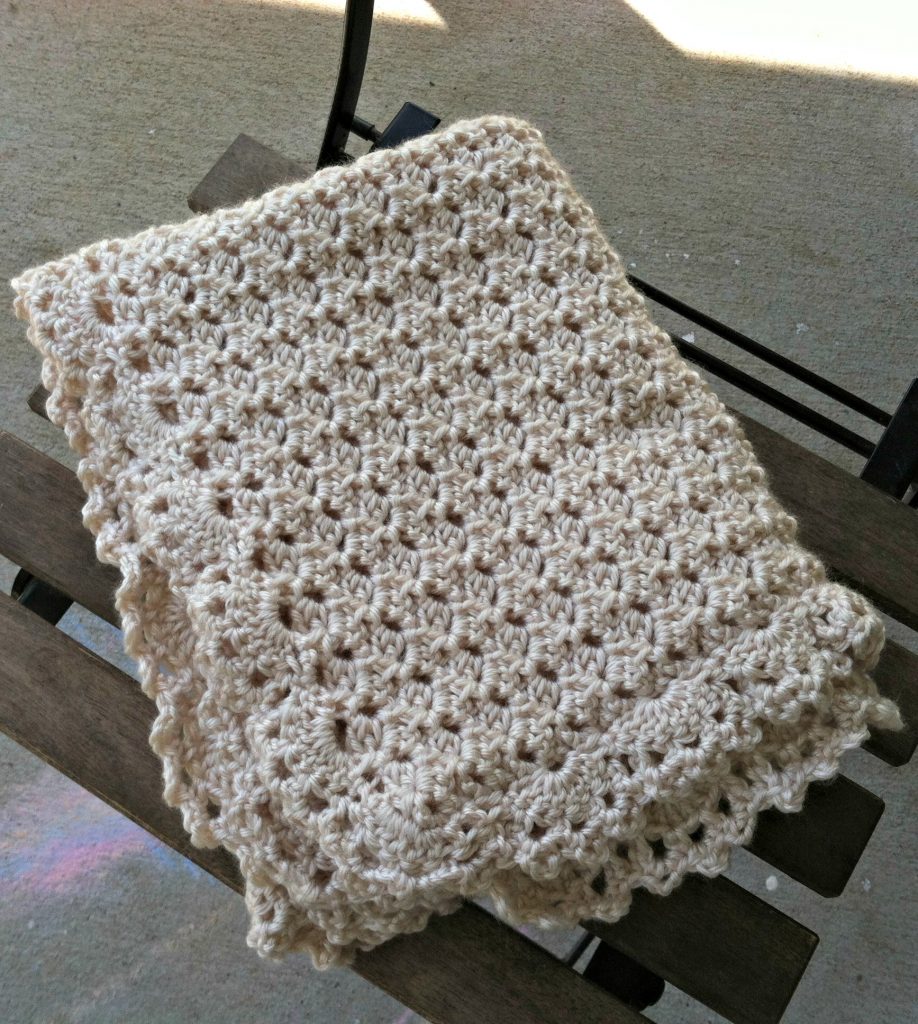 And another of my youngest helping model it. 😉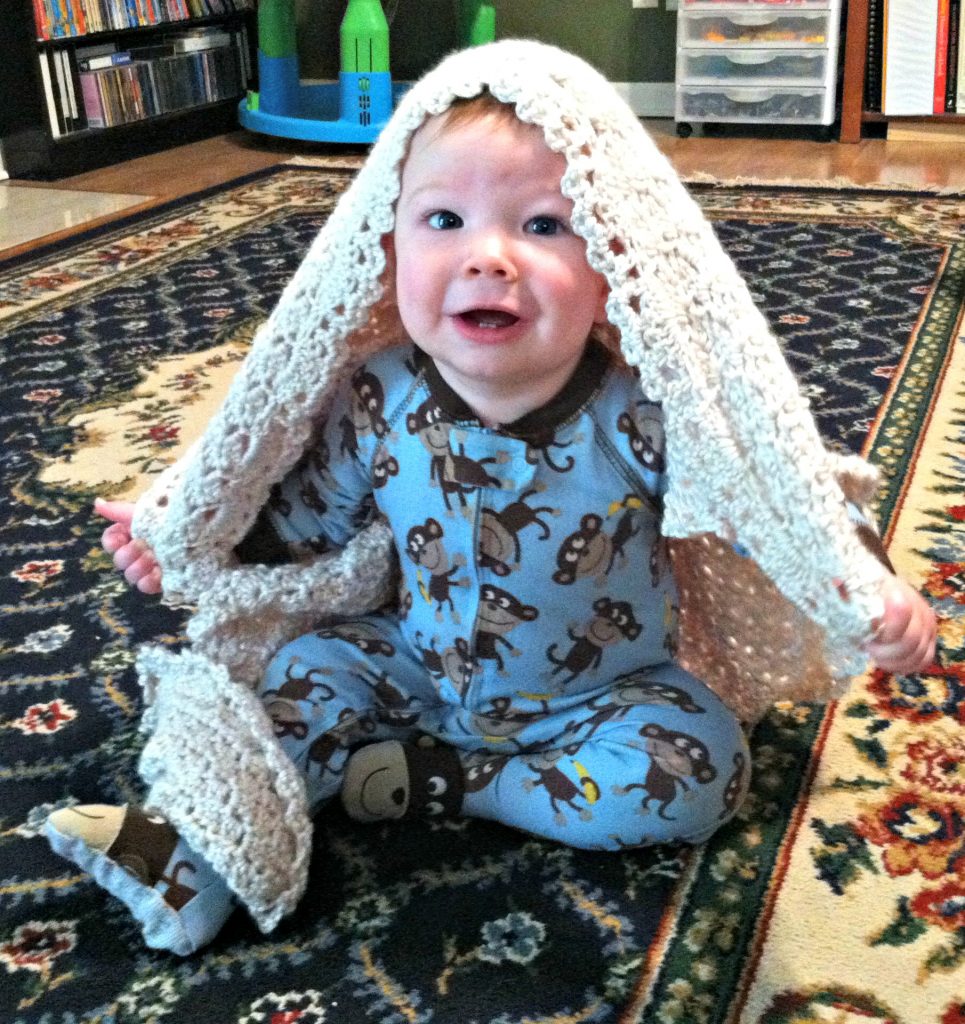 Please forgive the mess in the background – life definitely gets messy with three boys in the house!! 😉
I hope you enjoyed this edging pattern.  Questions or comments welcome below!