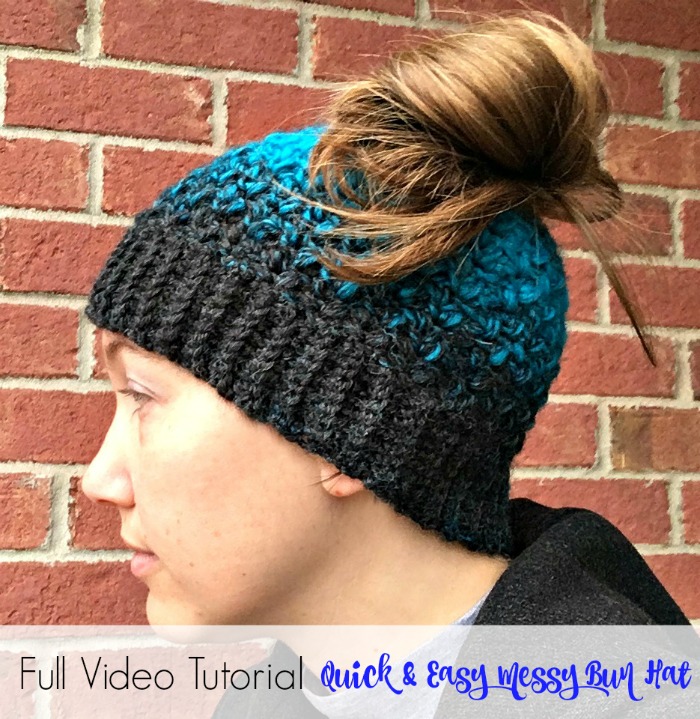 I have finally finished the video tutorial for this popular pattern!  This video was so uncooperative I wasn't sure it was ever going to make it on here.  Editing was a pain and then it took over 24 hours to upload to youtube!  Sheesh!  But it's here now and ready to help you crochet a Quick & Easy Messy Bun Hat of your own!

This is the first messy bun hat pattern that I created after I saw a few online.  A friend asked me to make her one so I decided that rather than follow someone else's pattern I would just design one.  I love it!  The Scarfie yarn worked so well with the stitch pattern and I was able to make three hats with one skein!  I would definitely recommend working with Lion Brand Scarfie yarn if you haven't already.
If you like messy bun hats, you can also check out the Simple Textured Messy Bun Hat free pattern, too.  It also has a video tutorial!  Enjoy!
Amanda