I love my house of boys but there are some times I wish I had a little girl model.  I love making these dresses, baby booties and hats for little girls!  There are only so many things you can make for boys, and I've spent a lot of the past month crocheting sweaters for all these boys of mine.
I noticed when I put all my patterns together on one page that I had waaaaaay more crochet patterns than knitting patterns, so one of my New Year's Resolutions is to have one knitting and one crochet project going at all times.  I'm trying not to have any other wip's than that, though, and to focus my attention on the two projects at hand.  I'm hoping to get more done this way!  I can still switch back and forth between two projects and I can switch from crochet to knitting as I please.
I'm also trying to use up my stash, which isn't as daunting a task as it sounds.  Last year I went through my stash and got rid of four copy paper boxes full of yarn that I knew I wasn't going to use.  I donated it to a local school to use with their kiddos.  I know, I know, I should have found a fellow knitter or crocheter, but I really don't know hardly anyone in real life who uses yarn like I do!  (Sad, but true!)
Anyways, to get back to our project here I created a simple dress in Stockinette Stitch with a garter stitch border.  The dress itself could be made without the hearts to be worn any time of year or you can add the felt heart pockets for a V-Day outfit.  My youngest son's best friend is a little girl – just look how adorable she is wearing this!! (At least I have friends who will let their daughters model for me :D)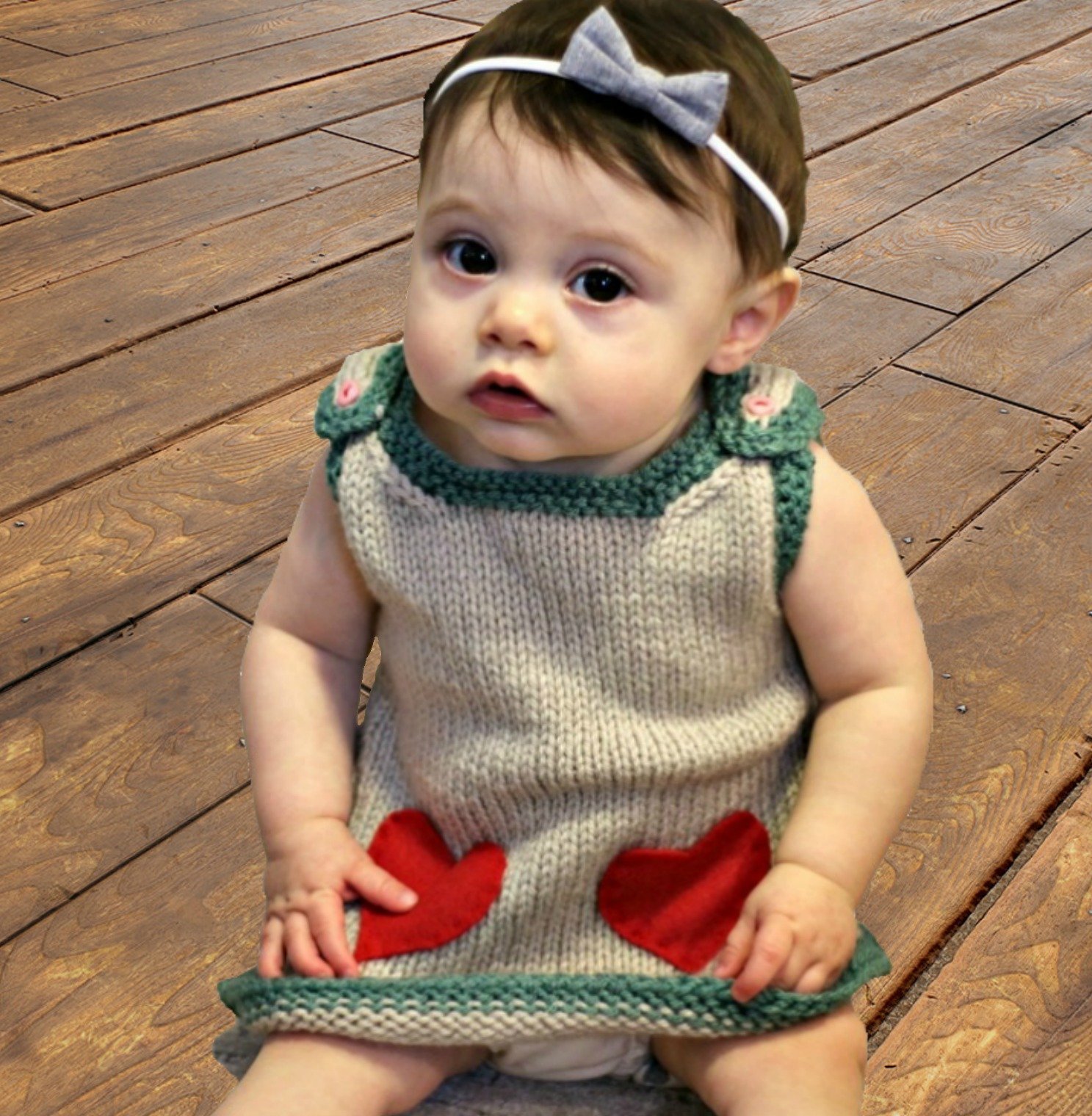 This was the second project I used Lion Brand Vanna's Choice yarn for and it was great.  Simple, inexpensive, and it showed the stitch definition of Stockinette really well.  It was super easy to knit up and I think these colors really work well together.  I hope you like them as much as I do!
While shooting the pictures with my friend's daughter I tried to get some of my son in his matching pants – but he wasn't having any of it.  He has just learned to walk and is all over the place.  It was so adorable to watch this little lady crawl after him.  She's three months younger and so close to walking herself.  They are best buddies.  I can't help but love this picture.  Gotta love babies, right? 😀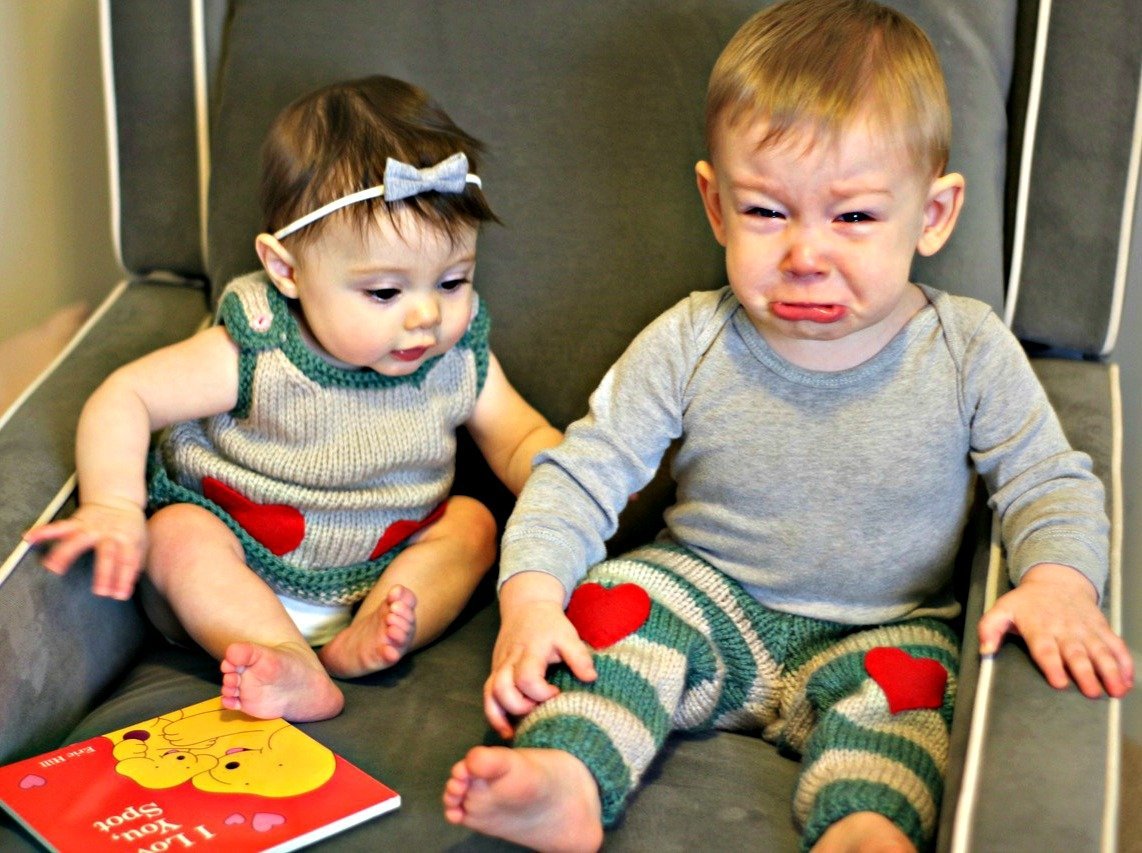 What You'll Need
Yarn: Lion Brand Vanna's Choice (100% Acrylic; 170 yards [156 meters]/100 grams): #177 Sage (CC, 1 skein), #099 Linen (MC, 1 skein)
Needles: US size 9 (5.5 mm) straight
Notions: Tapestry needle, two ½" heart-shaped buttons, 1 sheet red felt, matching thread, sewing needle
Skill Level: Intermediate
Size: Finished Chest Size 16.5 (17, 18, 19, 20)" for infant size 3 (6, 12, 18, 24) months
Gauge: 18 sts and 24 rows = 4" [10 cm] in St st after wet blocking