Learn how to crochet the silt stitch in this quick and easy tutorial, including common problems, video and photo tutorials and more.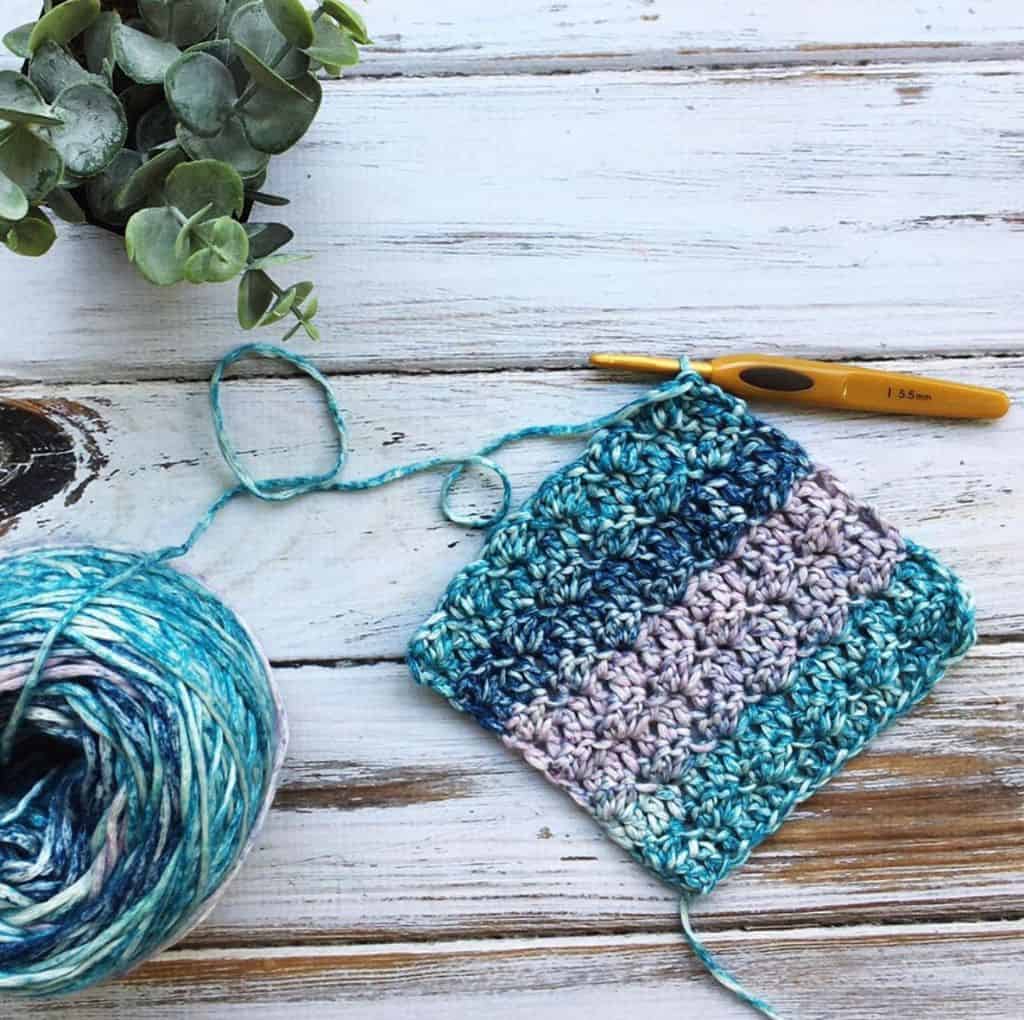 The Silt Stitch is a wonderfully textured crochet stitch that uses only single and double crochet. It is worked with one row of dc broken up by rows of alternating sc and dc.
Common Questions about the Silt Stitch
Why is it called the silt stitch?
That's a great question! I have been researching this and can't seem to find an answer. Sometimes I have no idea who came up with these names!
What basic stitches are used in the silt stitch?
To crochet this stitch, all you will need to know are how to chain, single crochet and double crochet.
What are the multiples for working this stitch?
This stitch uses a multiple of 2 + 1. This means that you will chain an even number, then add one more for the turning chain, so you will end up with an odd number of chains which becomes an even number of stitches (since you won't count the turning chain in the stitch count).
What types of projects is this stitch used for?
This is another versatile stitch that can be used for a lot of projects. I've used it in a baby blanket (see bottom of the post for the free pattern), and I've seen it used in wash cloths, scarves and more.
What is the skill level for this stitch?
This is a beginner level stitch in that it uses very basic techniques. If you can single and double crochet you can work this stitch!
I've seen the silt stitch done another way. Which one is right?
No one knows! Different stitch dictionaries call two different stitch patterns the "silt stitch". This is the way I've always seen it until I did some research. Neither is wrong!
Before we begin… let's get Social!
I would love for you to come follow me on
Instagram (get sneak peeks of what's coming up!)
My Facebook Page (come join the fun!)
Follow me on Pinterest (I pin tons of free patterns to my boards!)
Join my Facebook group (lots of awesome crochet talk there)
Also, you can find me on Ravelry or join more than 12K subscribers on YouTube.
Silt Stitch Video Tutorial
How to Crochet the Silt Stitch
Stitch Abbreviations
Chain (ch)
Single Crochet (sc)
Half Double Crochet (hdc)
Double Crochet (dc)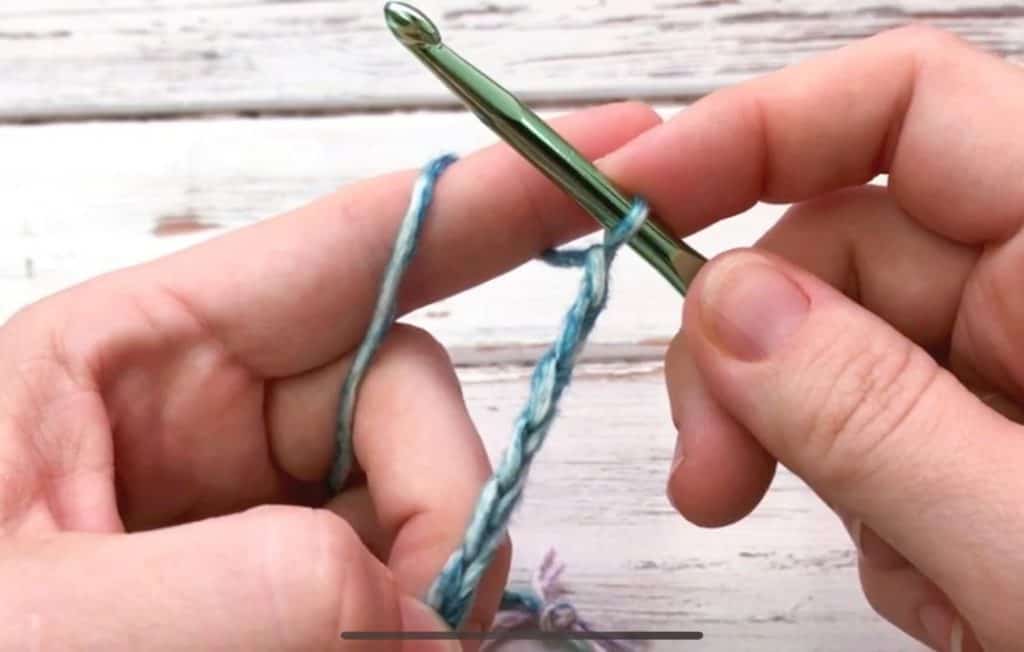 Chain an odd number of stitches.
Technically, the pattern calls for a stitch multiple of 2 + 1, but for me that just means an odd number! (In the video I chain 21.)
Dc in 4th ch from hook and each chain across; turn.

You should have an even number of stitches when you are done.

Ch 1 (counts as sc), 2 dc in first st, *skip 2 sts, (sc, 2 dc) in next st; repeat from * to last 3 sts, sc in turning ch; turn.

This row gives you that wonderful texture that the silt stitch is known for.

Ch 3 (counts as dc), dc in each st; turn.

A row of dc breaks up the textured row 2.

Repeat rows 2 and 3 for pattern.

Just these two simple rows of dc and the (sc, 2 dc) pattern are all you need to crochet the silt stitch!
Common Problems with the Silt Stitch
My project is turning out crooked. This can happen if you forget to work into the ch-1 that counts as a sc. If this bothers you (because honestly I hate working into a chain like that), you can work a single crochet there and it should help.
I'm losing stitches. Make sure you work into the turning chains. The ch-3 counts as a dc on your dc rows, and the ch-1 counts as a sc on row 2. Don't forget about those or your stitch count will be thrown off.
I'm gaining a stitch on the dc row. This usually happens when you forget to count the ch-3 as a stitch. When you count a turning chain as a stitch, you have to skip the first st of the previous row or you will be adding a stitch on every dc row.
You Might Also Like…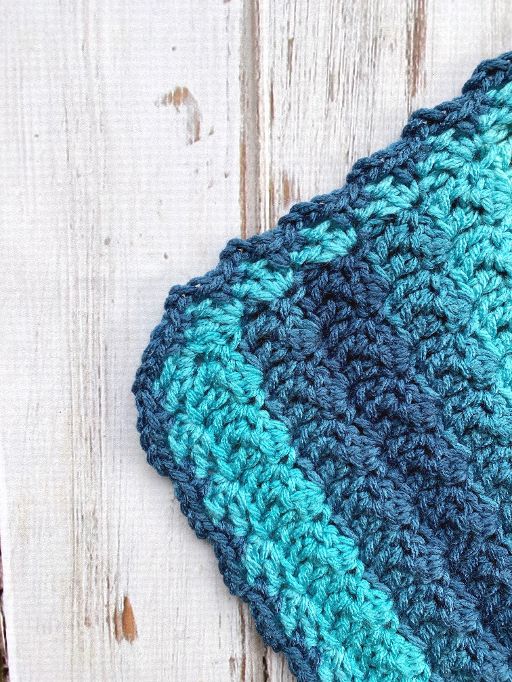 As mentioned above, there are different ways to crochet the Silt Stitch, but this is the way I learned and I've seen others working it this way.
In this stitch tutorial we learned how to work the Silt Stitch with both photo and video tutorials, answered common questions and looked at common problems.
Looking to practice the Silt Stitch? Check out the Quick Crochet Baby Blanket pattern above that I designed to help you practice your new skills.
If you have any questions, leave them below.
You can view all of my free crochet patterns here.
Happy Crocheting!
Amanda